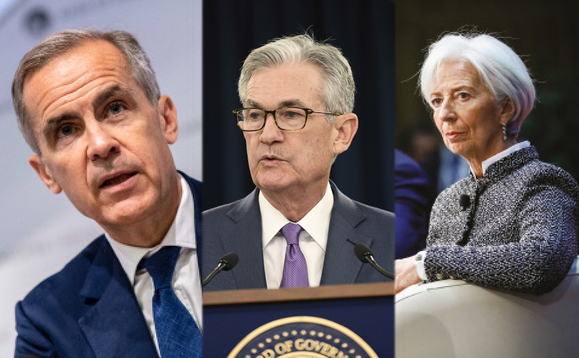 [Original Author, by Nigel Ng]
Last week was one of the most event-packed weeks in possible the past 6 months. We had 3 big central bank meetings – The Fed, ECB, and BoE. We had NFP jobs data, as well as big tech earnings: META, AAPL, AMZN and GOOG. I will attempt to summarise the events in a very simplistic manner.
As the end gets nearer in sight, Fed/bond markets are coming close to a peak in pricing. The jobs market continues to remain tight and strong, despite wages having seemingly stabilised. There is still a good possibility of wage inflation being entrenched and picking up in the future. The economy is strong, as we saw from ISM Services. New orders and employment both picked up. The cuts in 2023/2024 are less so market participants expecting the Fed to cut early but rather probabilistic representations of a serious recession and the Fed cutting 200bps. As data points towards "no recession", these cuts need to start getting priced out. This means higher 2Y rates and a stronger USD.
ECB was just a tad less hawkish than the market expected, and BoE even mentioned the potential of pausing due to uncertainties in the market outlook. I expect both EUR and GBP to perform poorly against USD going ahead.
Apart from META, earnings guidance was not great. AMZN guided mid-teens sales from an expected 20+% and AAPL guided a single digit decline in revenue for the next quarter. AMZN also guided down revenues and operating income for the next quarter. GOOG missed on ads and cloud – two of the more important metrics. The outlook for tech isn't great, and I expect NQ to fall moving forward. META was the only strong ER, guiding up revenue but I don't think it will be strong enough for the broad market to rally, especially after the quant quake rally. Notably, AAPL VWAP was held very strongly last Friday after Tim Cook announced buybacks. These are temporary factors. For a relative value trade, I recommended long AAPL short AMZN last Thursday after they reported. The trade is up 10% in 2 days. It probably has legs higher but risk/reward isn't great here.